Case 7 | mind-numbing conversations
By faten.banana - September 30, 2020
... of 'Are you going to get a job after graduating?'


I will, of course. But I do not know how long would it takes for me to secure a placement. Life is hard, gotta do whatever it takes to live - waiting included. It can be quite tiring to reassure people that we can do something with our degree though we are not from the commonly known/highly-wanted courses. Especially parents. I guess, what they wanted to know is that their children did not just waste their 4 years in the university without no reassuring life after graduation.
They wanted to feel the ease that their children would not end up at the roadside. I understand that. Reacting and giving response to that would usually cause the trouble(s) though. My mom did not mind that much actually - of course, she has a certain set of expectation towards her first daughter but meh just like me, she is a huge propagator that ones should do whatever they want in life. Nowadays, I tried to list things that I am capable of doing.
I end up having a list of things I hate doing lol.
Well, that is a start for now. I have friends who wanted to do course-related jobs like transcribing, translating and content-writing. I have seniors who are working in banking and marketing sectors - yes, with an English degree. We never know. Rezeki is somewhere we know not, after all.
Recently, I read something about Tawakkul. It said tawakkul is not a passive verbal characteristic to which is usually associated with. It is an active action where people need to execute their effort to the fullest before putting trust to Allah SWT.
... of 'When are you going to get someone special in life?'
'Tis the question I would let fate drag me into the flow. What I know for now is I am not ready at all. The idea of having someone into my life makes me uncomfortable. Sure, I can have a crush on someone but it will come crashing down because my world feels better without such troubles. I would just shove people's question with 'Nah, I'm not getting married.' and that will save me for a while lol (after two minutes lecture of how I should not be wishing that way of course)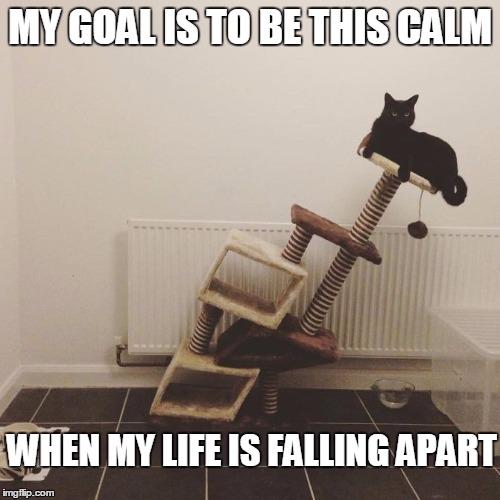 These days, I keep thinking about someone. Been weeks if I have to be frank. Known him for years, were insignificantly involved with him for the past three years - thus I would always describe us as a mere acquaintance. His actions and tiny gestures just keep flashing inside my mind though it was months ago. And he is someone that treats people that way no matter who. But then again, I don't think I am compatible with him. I have a complicated life that I am not ready to let someone in, just yet.
Let me be alone now will ya?
[ps: I wanted to delete this part because it feels weird talking about such deep feelings but nah.]
... of 'Are you not going to talk about how I am making a wrong decision here?'
I am trying to reflect over what has gone wrong here. I do not know either people are just scared of me or what. But ya know, I would not mind at all if people having a go at me whenever I tried to do something that would cause trouble to my future self.
That's it. That's the post for this week :')
I just need to write this off my mind lol.