Review | W.H.Y: What Happened To Your Relationship
By faten.banana - September 16, 2020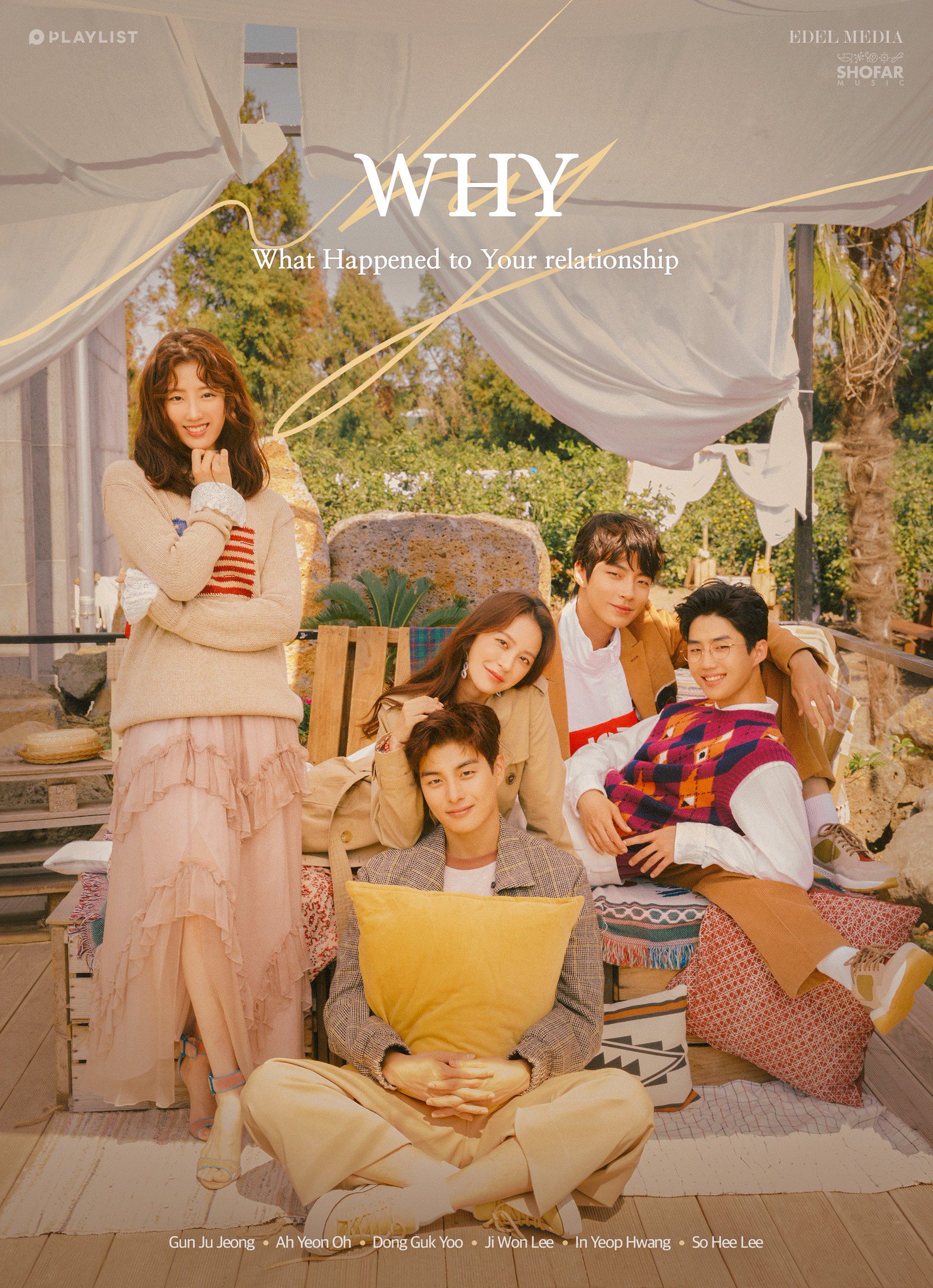 "

You still don't know why she dumped you?

A 20-year-old who got dumped on 100th day anniversary.

How can she dump a guy like him?! TT

Anyone wants to join my trip to Jeju island?!
(Source: Playlist Studio)
Drama: WHY
Country: South Korea
Episodes: 10
Aired: Nov 10, 2018 - Dec 13, 2018
It feels like years since I last make a review on web drama from Playlist Global. I am a big fan of them ever since they started their journey with Love Playlist from
Season 1
until
Season 4
. It has been a while too since I last watched any of their web drama, I do not even watch A-TEEN which literally lifted Playlist Global more into the scene.
Let's move on to the review anyhow ~
Lol.
W.H.Y: What Happened To Your Relationship is a web drama that I would describe as a story centralized around the idea of coming into term with our past relationship. It is a story that deals with break-ups, friendship and self-love.
The plot started with the depressive Cha Yeon Woo who had been dealing (terribly) with his break-up. He broke up with his ex-girlfriend who he had known for 4 years right on their 100th day anniversary - without reason. For the past three months, he had been struggling with his daily life because he never knew the reason for their break-up and keep blaming himself for it. For the past three months too, his friends, Seul-Gi and Jae-Young, have always stuck around him. Together, they embark into a trip to cheer their friend up :)
Because I can't yet imagine
the day I'll throw everything
away
with my own hands.
Yeon Woo, Episode 3.
One thing I particularly like about Playlist Global is their ability to produce pieces with themes that resonate and pester to people. Lol, I literally used the word pester jyeah. I never experience such break-up (no, we are not going to consider that one painful emotional break-up with my crush that probably did not even know my existence) but the whole story managed to pound my heart. I mean, you would understand if you look at how heartbroken Yeon Woo is.
At first, I thought Yeon Woo had probably done something that makes her ex-girlfriend who promised to love him longer, only to break that promise by the night time. To be left - so sudden and without reason, makes him fall into self-guilt's hollow. He thought he messed up something. Probably the clothes he wears, the anniversary present, or even the way he responded to her on that day.
He had always thought, it was him who messed up.
The script, the acting can be quite awkward at time. The balance can be quite off too as W.H.Y appears to stress more on Yeon Woo's personal development and self-growth. Compared to Love Playlist, LP give almost equivalent time for each character to develop themselves. Nevertheless, I love the overall feeling I experienced from this 10 episodes web drama.
This web drama deals with love, sure. But it did not put a spotlight upon 'getting into a relationship'. I really like the fact that the web drama does not make Yeon Woo suddenly jump into a relationship with Da In, whom he gets to know during the trip. They seem to propagate the idea that healing from a broken relationship should not be equated with the ability to get into a relationship right away.
I, in fact, love that little 'some' moment they had - especially that one when Yeon Woo reading the lines from the novel. Man, I would literally fly right away *heart attack*
Healing takes times. Not everyone who falls will run right at the moment. Sometimes, it is better to make ourself stand first, dust off the dirt on our knees and clothes, walk properly before getting into running again.
It is a process.

Would you like to watch this drama?