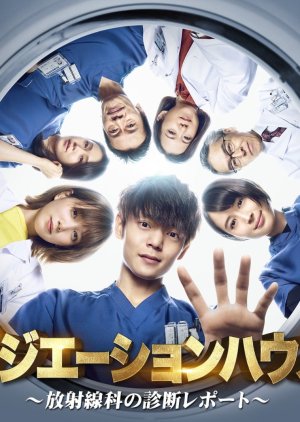 Drama:
Radiation House / Houshasenka no Shindan Report
Country:
Japan
Episodes:
11
Aired:
Apr 8, 2019 - Jun 17, 2019
Aired On:
Monday
Network:
Fuji TV
Duration:
60 min.
Genres:
Mystery, Drama, Medical
Casts: 
- Kubota Masataka as Igarashi Iori
- Honda Tsubasa as Amakasu An
Synopsis:
Igarashi Iori is a talented radiographer who believes the "truth" is definitely captured in CT and MRI images. He and radiologist Amakasu An work at a hospital's radiology department where they determine the causes of patients' illnesses and injuries. (Source: jdramas.wordpress.com) 
"When someone says doctors, we think of clinicians, specifically surgeons who carry out operations and save lives, right? On the other hand, radiologists, pathologists, and anesthesiologists who work with little direct contact with patients don't receive much attention from the general public, so their status and fame are incomparable to those of surgeons."
Watching this drama make me re-think how every single person in this world have their own role as important as the one you highly value and idolize as. It has been a while since I last reviewed any drama. But nevermind, let's continue.